Delicious links to scans, downloads, and fanfics are on the right side.
UPDATES...
As of 02/26/2010 - I have re-uploaded and updated the links to most of the SCREENCAPS downloads and the Kangeki no Arashi - Arashi no 10 nen scans are up! Working on more scans and rips.
Nande?!
Taihen desu yo!! All my MU files got deleted (accidentally.) So please bear with me as I try to re-upload all the downloads -_-. Sorry for the inconvenience.
[x] New LJ account.
Fanfic Dump
[x] Scanned Men's Non no April 2010
[x]
Obakakkoi - Mishi Style
. Umm yeah.
[x] Kangeki no Arashi! - A RA SHI no 10 nen - SCANS
[x] Finish the Fight. Link to the Fic page is on the sidebar. Chapter 43-93 are at
Aibakaland
[x] "My Beloved" is up! Check it out! Link to the main page is on the sidebar. Newer updates are at Aibakaland. Gomen. I'll try to update here when I have time.
Most posts are actually Friend-Locked.
You can add me if you want but that doesn't guarantee you an add back. If you do add me, comment so I know you have and for what reason. Do we have something in common? Do you read any of my fics? Crap like that, LOL. Also, generally I wouldn't add people who have a blank LJ account.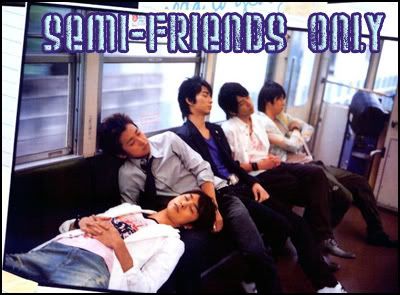 WHAT TO EXPECT FROM JunShi...
[x] Some downloads and scans
[x] Screencaps - mostly Juncentric
[x] Personal life issues
[x] Matsumoto Jun fanfics (Most are on Aibakaland.)
[x] Ummm... (-_-||)
(
Read more
Collapse
)